Habitica is the RPG that helps instill good habits in real life. To succeed in it, you must also succeed in real life. And it's an exciting concept! The principle of Habitica is quite simple: the player performs tasks in real life for which he receives rewards in the game.
The project's authors came up with many mechanics and activities that motivate them to complete tasks and create good habits in real life. Most of the mechanics come from the usual role-playing games: you have a character that you need to improve in every way, doing, for example, simple household chores.
For each completed task, you will get in-game currency and experience points. But in this case, if you ignore the quests, the character will start to take damage, and if it is too much, they may even die. Along with the development of the character, there is also an opportunity to pick the class.
Four are in the game: warrior, mage, rogue, and healer. Each has its abilities: some are good healers, and some deal significant damage. And that is another cool feature of Habitica – despite being an RPG in a far peculiar sense (the emphasis is more on management), it still offers many exciting gameplay solutions that will likely appeal to many players.
As for rewards, the player receives gold for completing tasks, with which he can buy items, develop his character in every possible way or make himself more beautiful with cosmetic items. If you want to read thematic materials about RPG games, GoldenEye Vault is an excellent place! There you will find a lot of helpful tutorials on the genre.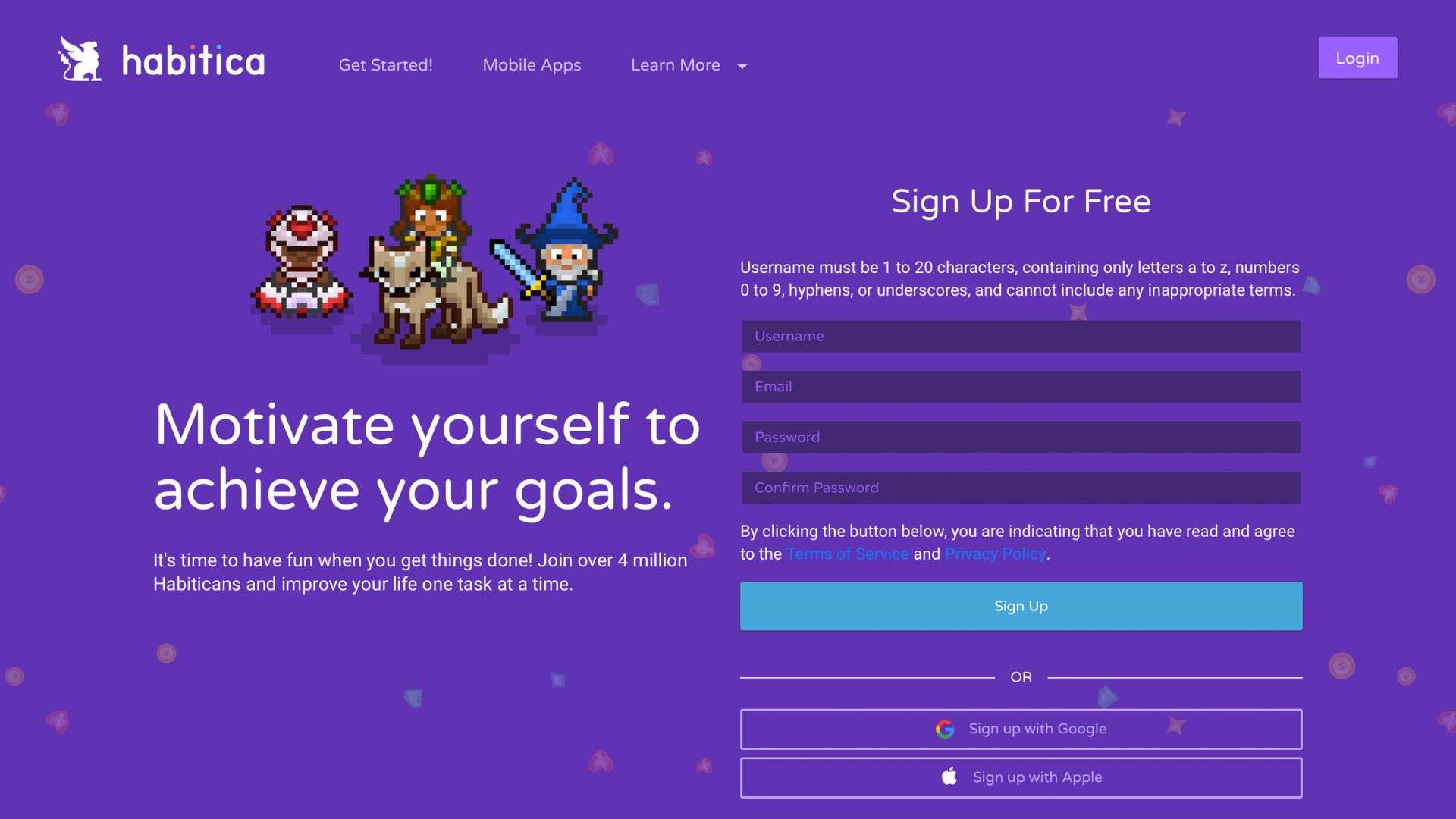 Habitica – the key to making friends
The developers of Habitica have weaved social responsibility and encouragement mechanics into the game. For example, players can team up, complete quests, and fight bosses in the form of bad habits. Completed tasks do damage to the enemies.
But the thing is that if even one of the players misses his mission, then the whole team will suffer from this – absolutely every member of the raid will receive damage. This kind of close interaction can help you build social contacts, combining business with pleasure. Of course, Habitica will also help you to become more responsible – you don't want to let your team down, right?
Can I cheat in Habitica?
You may be wondering how Habitica even checks for players' real-life quests. And here, it's pretty simple. The game completely trusts the player, and there is no way for the developers to check if you slept for 8 hours, as prescribed in the quest, or not.
Of course, you can gather a bunch of quests and complete them all at once, earning an immense amount of money and experience, but is it interesting? No, we don't think so.
Disadvantages
Among the cons of Habitica are the interface and a relatively high entry threshold. The game offers many different activities, and it initially took a lot of work to understand.
In addition, what is strange enough is that Habitica does not have a calendar, and that is quite a significant omission. It is present in many similar titles, and there are clearly more benefits than disadvantages.
To summarize
Habitica is a free-to-play game, but you can buy a subscription. It doesn't have much effect on the gameplay and doesn't give any significant advantages. Habitica is available on smartphones and PCs. By the way, a dedicated community of volunteer fans is working on Habitica. Everyone can contribute, for example, by redrawing this or that texture, fixing a bug in the code, etc. You can join this friendly community, too!