In this article, you can see the best PC games for children in which there is a complete lack of violence and which contribute to the development of positive skills in the child. What kind of games are kids interested in? Most of the time, it's Minecraft and Fortnite. However, children will certainly not benefit from these projects. It will be useful for them to play games that will develop their logic and thinking. Our article will help you to choose such projects. You will certainly not be disappointed in the games we offer you and your babies, because these projects will make them smart, sharp and fun.
List of best PC games for children that will benefit them
RUSH: A Disney is a theme park game in which a gamer can walk among fairy tale characters and visit their world. Here, there is Toy Story, Finding Nemo and even Cars. Fun stories and exciting adventures await heroes in every world. In addition, children will be able to invite their friends into the game because the project has a cooperative mode.
Disneyland Adventures is an exciting and fun tour of the famous amusement park, where a child can find exciting adventures with fabulous characters and hundreds of quests. In this game, gamers can travel and meet the popular heroes of the Disney world. You help Mickey Mouse and you can fly across the sky with Peter Pan.
A series of LEGO games based on the LEGO game, which many children love so much. However, you can hardly build anything with your hands. This game will invite you to participate in quests through its characters. So you can go with them on exciting journeys across their world. This game is based on several well-known franchises, such as Star Wars, Harry Potter, Avengers, Lord of the Rings and Pirates of the Caribbean. You have to perform stories along with their main characters. You have to understand that this project does not have modern graphics. However, it is still among the best PC games for children. You can play this game with your friends and improve the gameplay in such away.
Super Lucky's Tale is a game in which Lucky is the main character and is always ready for new adventures. He always finds new events. This game will bring your child maximum kindness and will give him or her many positive emotions. The main goal of the gamer is to stop a villain who wants to hurt the world. This game has several levels that will invite you to perform some missions. You will have to solve secrets, learn locations and do a lot of jumping and fight numerous and insidious enemies.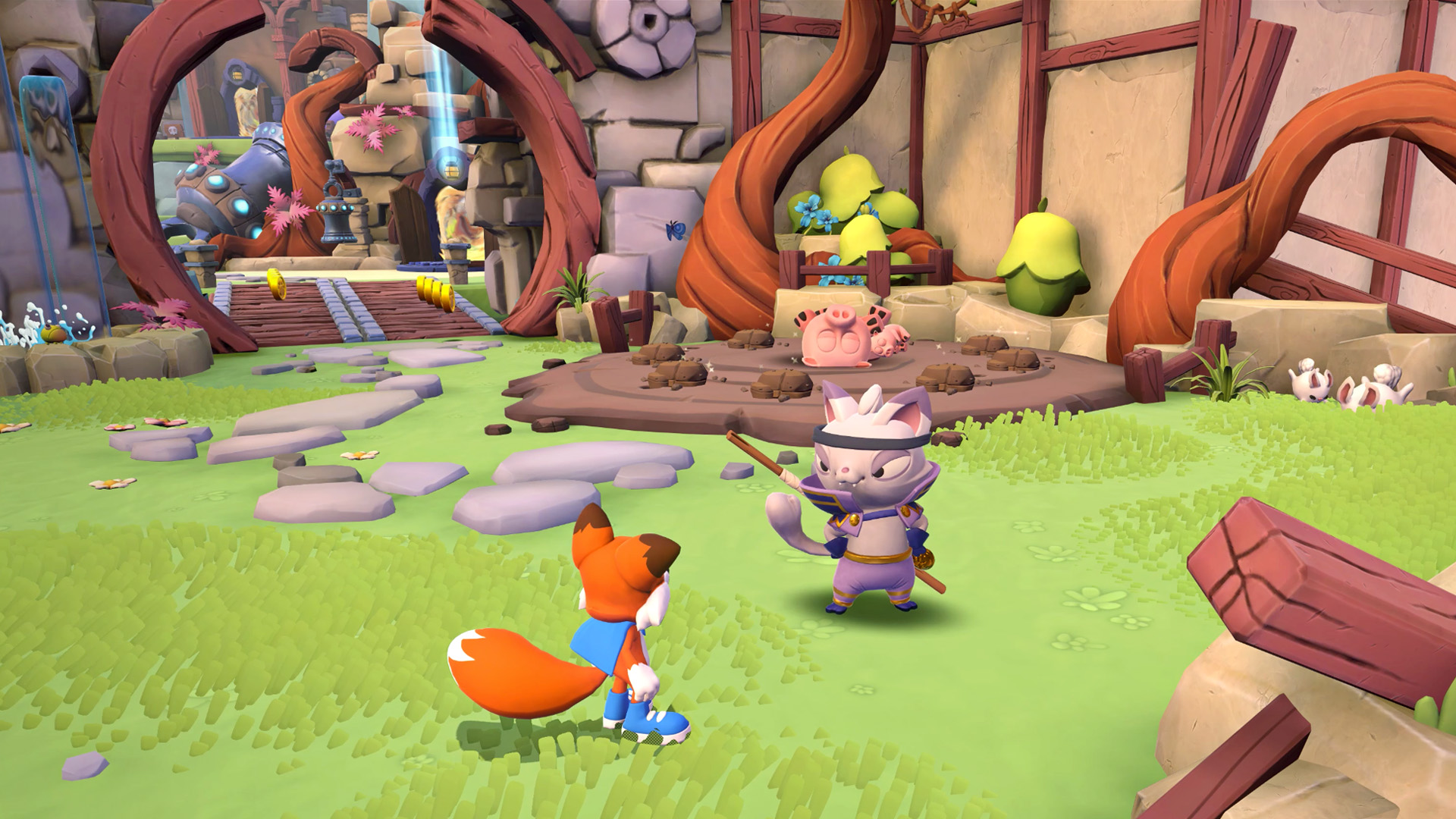 A Hat in Time is a small platform game with a unique and fascinating inner world in which the protagonist is a girl in a foreign world. If you delay, the cunning evil woman will begin to obstruct you in your path. It is a game that has the strength of animation style, fascinating challenges, subtle humour and even modes support. Due to these features, this game keeps staying popular.
Snake Pass is a game that has high-quality graphics and a basis in the form of the laws of physics. You should perform some tasks during the game and follow the traps that appear next to you at the same time. It's a very interesting and fun project where your child should use his or her logical abilities.
In this article, we have listed the best computer games for children who do not have categories such as evil. Your child will probably only get positive emotions from all these projects. Also, your boy or girl will be very passionate about these games. We sincerely hope that your son or daughter will benefit as much as possible and will acquire many new skills after they become acquainted with these unique games.