Sometimes, Football fans have nothing to worry about, and they surely want to have fun but do not have a powerful PC or laptop. Some games will delight you with gameplay and run even on old computers; this article has described some of the most interesting among them.
World Soccer Strikers '91
WSS'91 is an old-school version of football with excellent physics. Also, it will help you play simultaneously with seven other gamers. The gameplay of this game is realistic. By managing virtual players, you will be able to make a variety of maneuvers with the ball.
The main thing you need to remember is to monitor your endurance level so that your behavior on the football field becomes a relevant result. The game's creators offered gamers several modes, an advanced training system, and several teams.
The latter are open simultaneously; you must unlock some during a playthrough. WSS'91 has a recognizable visual retrograde, will run on any computer, and will delight you with quality gameplay.
VR Soccer '96
This is another representative of the football simulation, which is probably familiar to gamers who have long been interested in computer games. The graphics of this game are outdated now, but you will still have fun with VR Soccer '96.
Gamers have at their disposal. There are 40+ football teams and several modes, such as multiplayer and one that supports two-person play on one PC. So, if your computer does not pull FIFA or PES, you can install VR Soccer without problems and assemble your football dream team to carry it through a series of winning matches.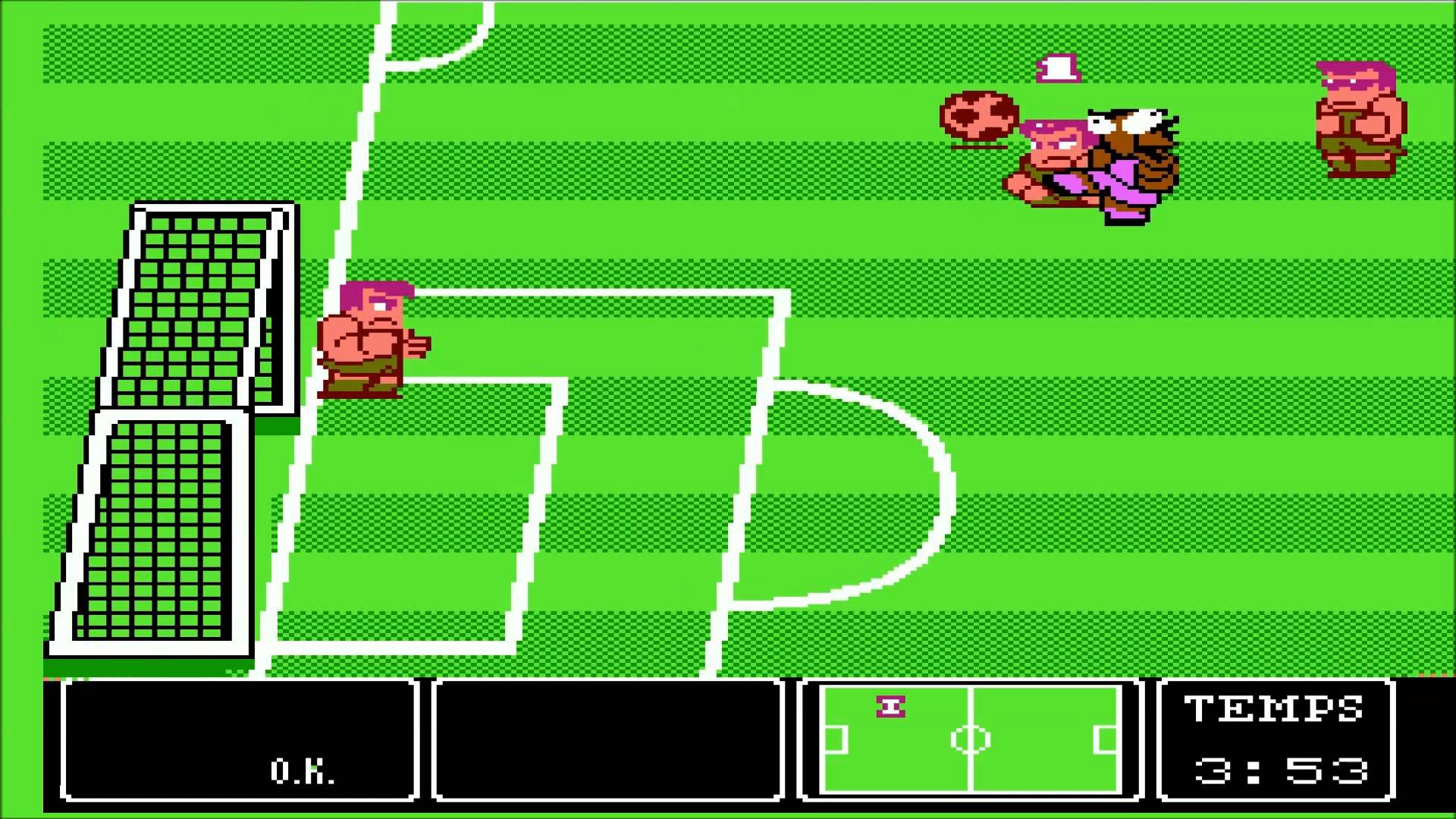 Tiny Football
There are cute pixel graphics in a 2D format that will delight you with its old-school style. However, you should not conclude that it has a gameplay that is just as primitive. The fact is that Tiny Football has all the good things that were released in football simulators of the 1980s and 1990s.
This is why its gameplay is so fascinating and will show you many beautiful maneuvers with a football. The critical feature of Tiny Football is that the ball's trajectory contains a particular error.
This is why its trajectory depends not only on the strength of the shot and skill of the footballer but also on his luck. Moreover, this game will surprise you with many teams, clubs, modes, and tournaments.
Sensible Soccer
In this game, gamers must perform challenging tasks. They need to become the head of the national team. Accordingly, in this game, you will have to choose sixteen experienced players and turn them into a single mechanism that will be the best national football team in the world.
Sensible Soccer will give you a lot of fun from the dynamics of the football field and delight you with spectacular goals and its visual design. Also, we would like to tell you that its graphics are cartoons. So it looks beautiful and original. It does not require you to use a high-performance computer.
Pocket League Story
This is another old and straightforward game with pixel graphics in the format of an isometric football manager. The goal of a gamer is to take a weak team with inexperienced players and turn it into a respected football club. In addition to being a good football manager simulator, this game will also delight you with a wide range of features.
If you are into football, consider not just sitting at a computer. The fact is that you can bet and get a significant profit. Before you try your hand at betting soccer, we advise you to learn as much as possible about how betting offices work and what types of betting are. So you should know all the necessary information in advance and not find "what does PK mean in sports betting" in the process.